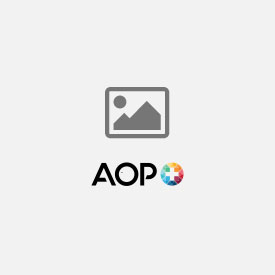 AOP+ 2019 Prices and New Membership Options
None of us likes prices increases, I personally hate that. But that is the reality. As you all know, every February we review costs for products, shipping and reflections to our profits. And also in January, all our suppliers and shipping companies increase their prices.
We lose some money on shipping but make money on products, or vice versa. Or we lose money on both, which we don't want.
And also make some plans for the year. This year we have some new features on AOP+.
Our motto this year is
Focus on quality based manufacturing instead of volume-based manufacturing. I have realised that we are not a company has to focus on big volumes, it is not the right way for us to go. You need different machinery, a different production line. We are more independent and small to do that and to be honest I am not planning to go that way. And to be honest, I have noticed that when we go to do high volumes we give up from quality which makes me worry so much. I really do not want to be a "cheap" and "shit quality" manufacturer.
More Branding. We all know that there are many companies in the market prints garments with very good prices, especially US-based companies. Our pricing is way higher than their prices. There is no point to fight with them on pricing. We have decided to focus more on Branding which not many POD companies offer. We would like to make products but branded ones. I believe there is a huge gap in the market about that service and market goes to that way.
We want our users to offer their products with
Their own neck label on products, instead of Gildan etc.
A "Thank you note" go out with their orders
Their logo on the postal bag
More UNIQUE POD products. I am / We are printing t-shirts for almost 10 years. T-Shirt business will never die, but let's face that, competition is growing rapidly. As I always say, we will always print and sell T-Shirts but we all need to focus on other products also we all can make a better profit.
At AOP+ we are trying to focus on more unique POD products. if you check our Shopify or ETSY apps you will see that we are trying to offer many "different" products to our users.
— –
1- AOP+ Membership
Well, I know sound weird but this is something came from our community/ users.
They know that development costs a lot and they would like to support us.
They want us to offer more value-added products, add-ons to the users of AOP+.
So, we have 3 types of memberships in AOP+
AOP+ Start-up Member (Always free)
AOP+ Super Member (11.99$ per month/brand)
Many features + 5% Discount on all product prices.
AOP+ Hero Member (19.99$ per month/brand)
Many features + 10% Discount on all product prices.
Please see features of each membership here: https://web.aop.plus/#pricing
Each tier comes with different types of features mostly focusing on branding. We might add more packages later on. But according to the requests we have received from our users, those membership tiers will cover most of your needs.
And also, as I always say, you will be supporting the AOP+ and development project. Independent companies like us need that kind of support!
2- New Products Prices and Shipping Costs
As I have mentioned before we have to increase our prices to focus on the quality of products and service. This is something we do every year. Product costs and shipping costs go up every year.
New prices are here: https://web.aop.plus/#pricing
From the 15h of February 2019, we will start charging new prices.
— –
You can follow the updates on our Facebook Group (POD Academy). Do not forget to join us!
Thanks for supporting AOP+