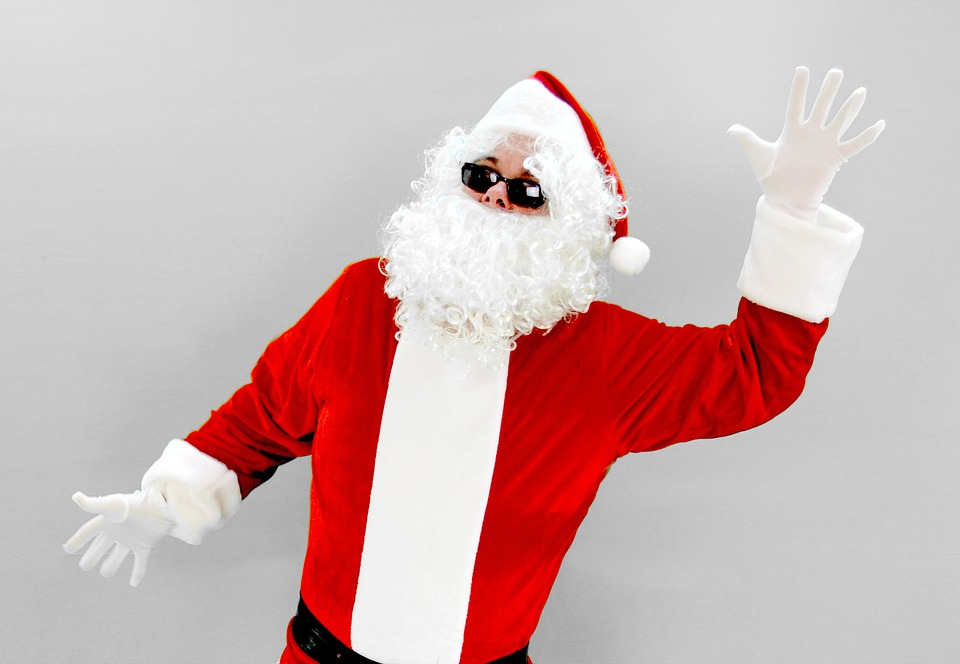 Cash in on Christmas With These Top Selling Print-on-Demand Products
It's that time of year again. Workplaces start winding down, Santa and his Elves are busy getting ready to deliver gifts to kids all over the world, and Moms and Dads are trying not to break the bank whilst decorating the home in festive fun.
There's always plenty of opportunities to make money with Print on Demand year-round, but there's no doubt that Q4 is where you can really cash in and make an absolute fortune with your Shopify store.
The months of October, November, and December, otherwise known as "Q4", present a few major selling events for eCommmerce store owners but our favorite is definitely Christmas!
Today we're going to discuss the top 3 Christmas themed print on demand products you can sell on your Shopify or Etsy store with AOP+.
#1 – Custom Christmas Ornaments
Christmas trees are a family tradition and nothing completes the festive feeling like an ornament with special meaning.
This year AOP+ has added a fantastic range of print on demand Christmas ornaments that you customers will love.
Inside the app you will see three ornament options, with various shapes in each option.
Glass Ornaments: Heart & Round
Metal Ornaments: Hexagon & Star
Ceramic Ornaments: Oval
Creating niche specific or personalized ornaments will help you sell more of these on your store, so make sure you put in the extra effort to make these special for your customers.
A quick Google search will show you that all of the Shopping Ads are personalized in some way. Take note of this and do what works!
As an added touch of class, all AOP+ ornaments come in a square white jewellery box that contains a white non-tarnish insert and a red and gold ribbon.
#2 – Santa Sacks & Christmas Stockings
Many households love hanging Santa sacks and Christmas stockings on the wall, around the Christmas tree or above the fireplace.
These can be personalized with names if you want to go the extra mile, or perhaps just a funny picture like the clever DJ Pizza Cat shown below! 🤷 🤣.
The great thing about sacks and stockings is that you are highly likely to sell more than one in each transaction, so consider bundling them together and offering a bulk discount to your customers.
A quick look on Etsy will reveal that personalized stockings and sacks are super popular so it's worth considering going down that path if you really want to capitalize on the Christmas selling period.
#3 – Ugly Christmas Sweatshirts
Ugly Christmas Sweatshirts are by far one of the top selling products of the season, so you need to get onto these ASAP if you aren't already selling them!
AOP+ has just launched their Cut & Sew range of products so you can produce some amazing quality products like the one pictured below.
If you're ready to start selling from the Cut & Sew Sublimated product range, check out out technical tutorial here.
Bonus Tip #4 – Regular DTG Christmas Apparel
Yep so I did say 3, but this one is a bonus tip! There's no doubt that the cut & sew sweatshirts are showstoppers, but sometimes they might be outside of your customer's budget.
This is why having a range of t-shirts, hoodies and regular sweatshirts is always a good idea. Here's just a couple of cool examples you could use.
Image from fluffycrate.com
Image from oldschoolshirts.com
Design Tips
The great thing about the sweatshirts is that "ugly" is ok! You still need to make it look amazing, but the use of various festive colors and different Christmas elements is encouraged.
If you're doing ornaments then don't make your designs too small or overly detailed because they are small.
To get different Christmas elements to use on your design I highly recommend using Freepik.com or Shutterstock.com to get nice graphics for your products, like the snapshot above from Shutterstock.
Photoshop Knit Actions
Because the ugly sweatshirts are a nice smooth finish, it's a great idea to get yourself a photoshop knit action.
A knit action is basically an add-on for photoshop that will give your design a true knitted sweater look.
The above example was taken from a listing over at Envato Elements. You can buy these actions at other sites such as Creative Market too. They should generally cost less than $20 to buy and you will have unlimited use forever.
Tips to Sell More This Festive Season
You only get one shot at this crazy selling season, until next year at least, so to here's a few handy hints to make the most of it!
Niche Down
There's no shortage of general Christmas apparel and homewares so one of the best things you can do is niche down.
For example if you sell to dog owners, design a bunch of breed-specific Christmas products.
Start Selling Early
I'm writing this article in late October but truth-be-told, you should already be selling Christmas products! People have Christmas parties and the festive season has really already started!
You can even use this to your advantage and have an "early bird" sale.
Use Urgency
The Christmas period is quite short but it can be the biggest revenue driver for you entire year. Use this to really push the urgency factor on your store.
You will also have to make sure you have a specific cut-off date to ensure people get their items before Christmas so make sure this is advertised.
Use Upsells
You should be doing this all year round, but at this time of year people are in the mood for buying! I previously wrote about some great apps to increase revenue, but one of the best ones you can use right now on your store is Monster Upsells.
It's easy to use, the support is great and it really helps boost your average order values.
And That's a Wrap!
Now you've got 4 great products ideas and some selling tips, you're ready to start selling some products in your Shopify or Etsy store this Q4!
Just to recap, here's some of the extra things you can do to have more success selling Christmas products this Q4:
Offer a range of premium and lower priced products
Add personalization as an option
Niche down and hit those passionate buyers
Upsell other products to boost revenue
Don't forget to join the conversation over in our Facebook group and if you haven't already, install AOP+ here and start selling!