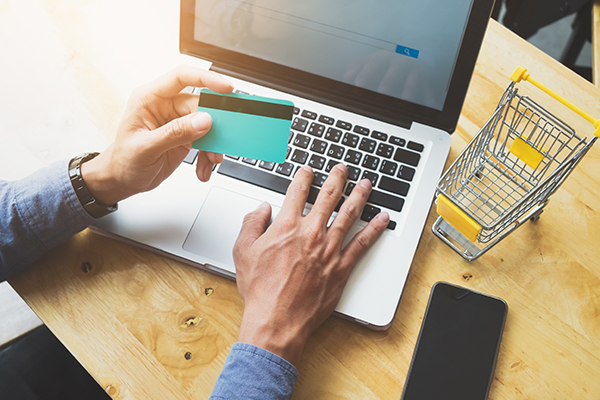 Cross Selling vs Upselling – What's The Difference?
If you're running a Shopify print-on-demand store, there's no doubt that you're always thinking of ways you can boost your bottom line.
One way to do this is by using upselling and cross selling strategies on your ecommerce store, but what are the differences between the two?
Should you be upselling, or cross selling, or both?
Both of these strategies have the same goal, to sell more to your customer in the one transaction, but they are quite often confused.
In this article we will explore both of these revenue boosting strategies, with examples, and explain how you can start using them in your ecommerce business right away!
What is Upselling?
The aim of upselling is to get your customer to increase their spend by upgrading their current item to a more expensive one.
If you're buying a mobile phone, either online or in-store, and you get offered to upgrade to the same model with more memory, this is an upsell.
Upsells always occur when a buyer has indicated that they have made their decision to purchase a particular product. So in the case of a Shopify store, an upsell will generally occur when a user has added an item to cart.
This image, courtesy of the geniuses over at wordstream, is the perfect example of the difference between upselling and cross selling.
What is Cross Selling?
Cross selling is about encouraging customers to add related products to their order, in addition to the original item they want to purchase.
Cross selling needs to be done logically so the additional items you are offering serve a purpose and complement the original item well. Otherwise, your customers will decline your cross selling offers.
Let's say for example someone has just added an iPhone case to the cart on your Shopify store.
You could cross sell items like screen protectors and phone chargers, as they are complementary products which are relevant to the original item they are purchasing.
Benefits of Cross Selling vs Upselling – Which Is Best?
Upsells give businesses an opportunity to increase their average order value by encouraging customers to buy something that might be slightly beyond their budget at first.
This makes it easier for them mentally while making the purchase decision because they can justify spending extra money on something else alongside this initial product.
If done correctly, shoppers aren't even aware that they've been "upsold" , since all products were relevant and related and offered a significant benefit to the customer.
Cross selling can be valuable too, because it encourages customers to purchase additional products that aren't necessarily part of a larger order or specific brand – they'll likely make the decision to buy these items on their own without you prompting them.
It's important not to get hung up on which strategy is better than another; both strategies are effective at increasing average order value but one should take precedence over the other depending on what product(s) a user is currently viewing.
Which One Should You Use?
Generally speaking, it's a good idea to start with upselling. You can then switch to cross selling if the customer declines the upsell.
They may very well already know that they need to buy complementary items so they have a set budget in mind for the initial purchase.
In this case you are actually doing your customer a favor by helping them purchase the items they already want and need.
By combining both strategies together across all of your digital marketing channels , including email newsletters, blog posts, social media posts etc., you'll give yourself a better chance at maximizing revenue on each sale that comes through your Shopify store.
How To Upsell and Cross Sell on Shopify
The easiest way to upsell and cross sell on Shopify is through a third party app. You can browse all of the upsell and cross sell apps in the Shopify app store.
Most of them offer a free-trial but they are not free, but you shouldn't shy away from paid apps because they are going to help you increase your revenue.
Here are some of the more popular apps that you can use for your store:
This app is very well built and has a lot of features, maybe more than someone with a small starter store might need, but they offer a 30-day free trial so it's definitely worth a try.
ReConvert focuses on optimizing your thank you page, otherwise known as the Shopify order confirmation page, with various forms of upsell and cross-sell methods.
ReConvert has a drag and drop editor that makes it easy for you customize the thank you page with post-purchase upsell or cross-sell options.
ReConvert is free up to 49 order per month and then charges based on a sliding scale of your total order volume for the month.
Monster Upsells does a great job of making it super easy for you to start offering customer upsells on your store.
Monster is a very streamlined and easy-to-use app that specialises in in-cart offers, utilising a cart drawer. It doesn't matter whether or not your theme has a cart drawer option because Monster adds it for you.
You can add free shipping goals, order bumps, frequently bought together product recommendations, buy X to get X% discount offers and more.
Monster Upsells offers a 10-day free trial and then starts at $7.99 per month.
LimeSpot uses advanced AI technology to make product upsell and cross sell recommendations to your customers.
LimeSpot is quite an advanced app with features like audience segmentation, email personalization, intelligent product recommendations and A/B testing.
The app offers a 15-day free trial and starts at $18 per month, depending on the amount of features you want to include.
The Final Word on Upselling vs Cross Selling
Upselling and cross selling are both extremely important to your Shopify store, but of course they should be done tastefully without scaring your customer off.
Some products will sell more than others which means it's up to you as an ecommerce business owner to figure out what products might sell best as upsells or cross sells.
It's vital that you are always testing different strategies and products too. Don't get disheartened if some products don't sell.
There are apps for all budgets available in the Shopify App Store, and there are a lot available too, so make sure you do your research before making any decisions about which app is best suited for your needs. Each one has its own unique features.
Don't forget to join our growing Facebook community and share with us your experiences with great Shopify upsell and cross sell apps.